Leelanau Cellars has been farming, producing and bottling wine since 1974. With a full service, turn-key system in our Omena facility, LWC's wine bottling line can fill up to 6,000 bottle an hour under cork or Stelvin closures. Our experienced engineers are ready to help you with your customized bottling needs.
Speeds up to 100 bottles per minute
Uncasing or Depalletizing
Automatic Filling and Capping
Automatic Labeling
Automatic Soft Case Packing
Case Sealing
Automated Palletizing
Automated Stretch Wrapping
End-to-end Bottling Production Services
Inverted 20 station bottle cleaning
Vacuum air removal and nitrogen injection with nitrogen generator onsite
Two stage wine filtration with a 0.45 micron final membrane
28 station counter-pressure filler with nitrogen padded bowl
Second nitrogen injection prior to closing
Natural finish cork or Stelvin Lux closure capability
Automated capsule dispensing
Capsule application with both foil and heat shrink capability
Case Printing
Pressure sensitive belt labeling with separate labels on two spools
Laser Bottle lot coding
Latest generation GAI bottling equipment with ultra-low oxygen pickup:
Automatic case taping
On-board steam generator for process sterilization
On-board rotary screw air compressor with 0.01 micron filtration
LWC will steam sterilize its filling equipment prior to each run.
LWC will be responsible for sanitizing the wine pump and wine hose.
LWC will retain sample bottles of each varietal from each run.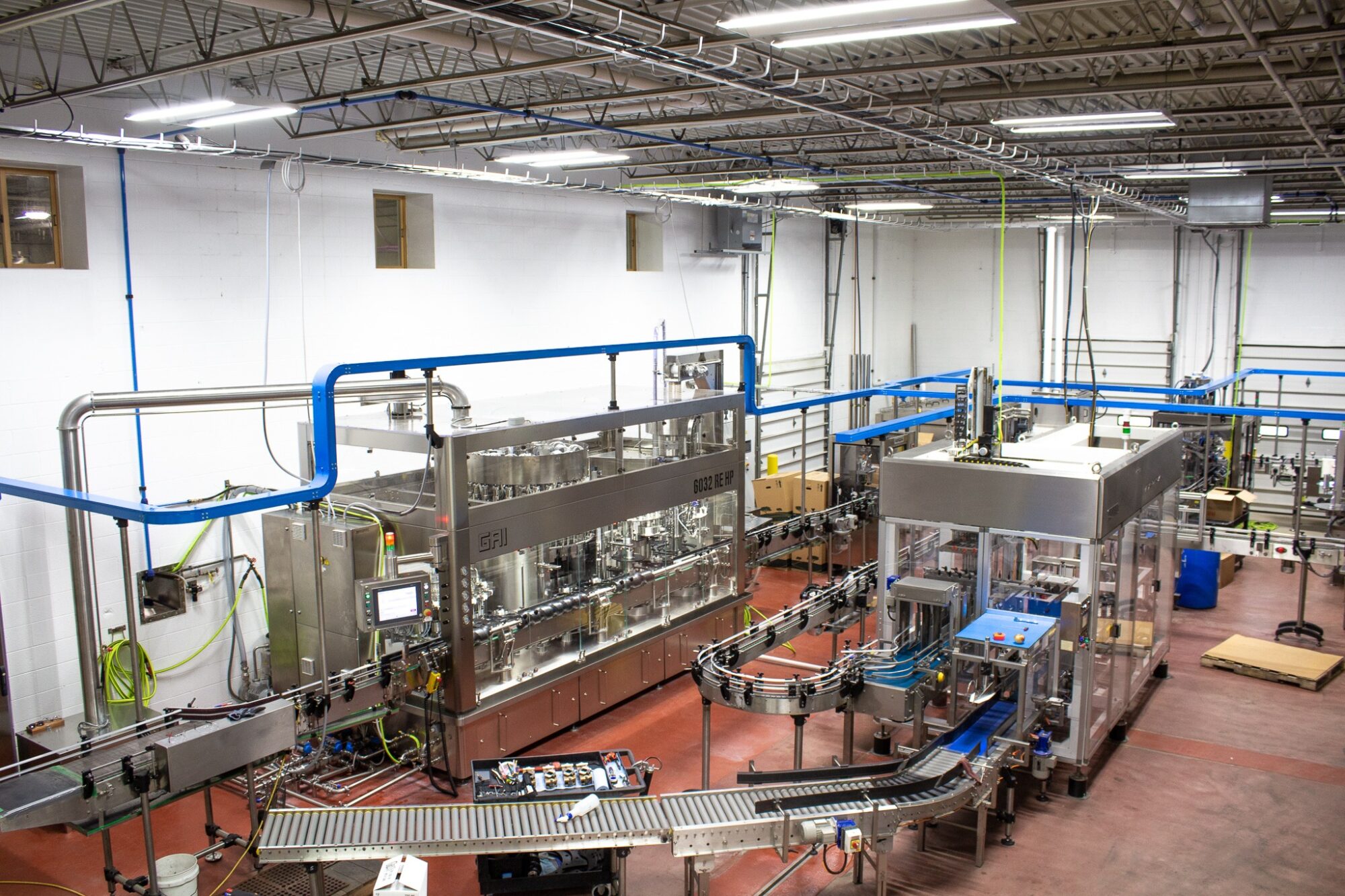 Winery Production Facility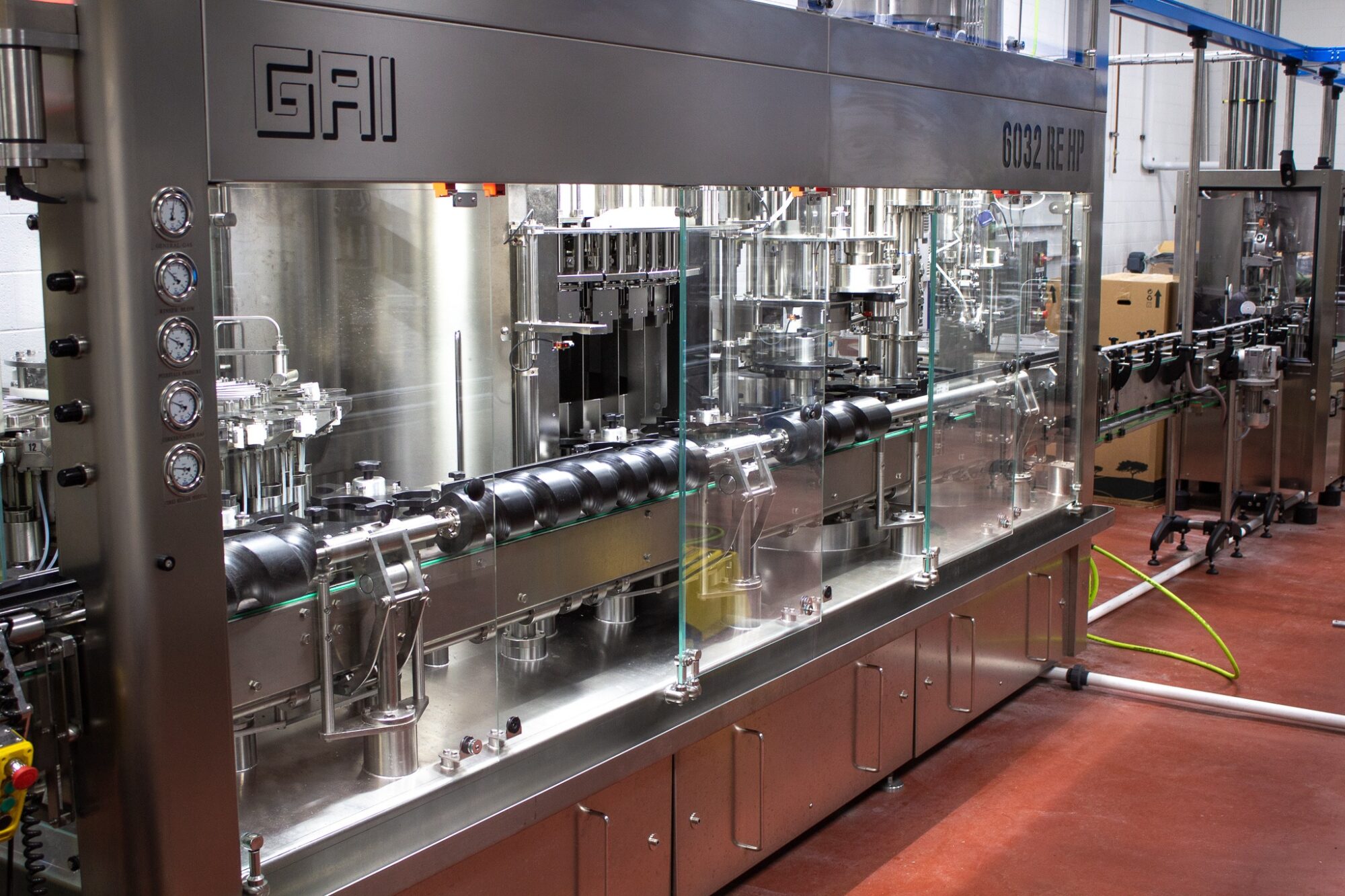 2016 GAI Counter Pressure Filler:
A 28 head filler which runs 6,000 bottles per hour on still wine or 3,000 bottles per hour on sparkling with a Stelvin or cork closure.
Nortan Wire Hooder:
Affixes a wire hood to a sparkling bottle to hold the cork in place.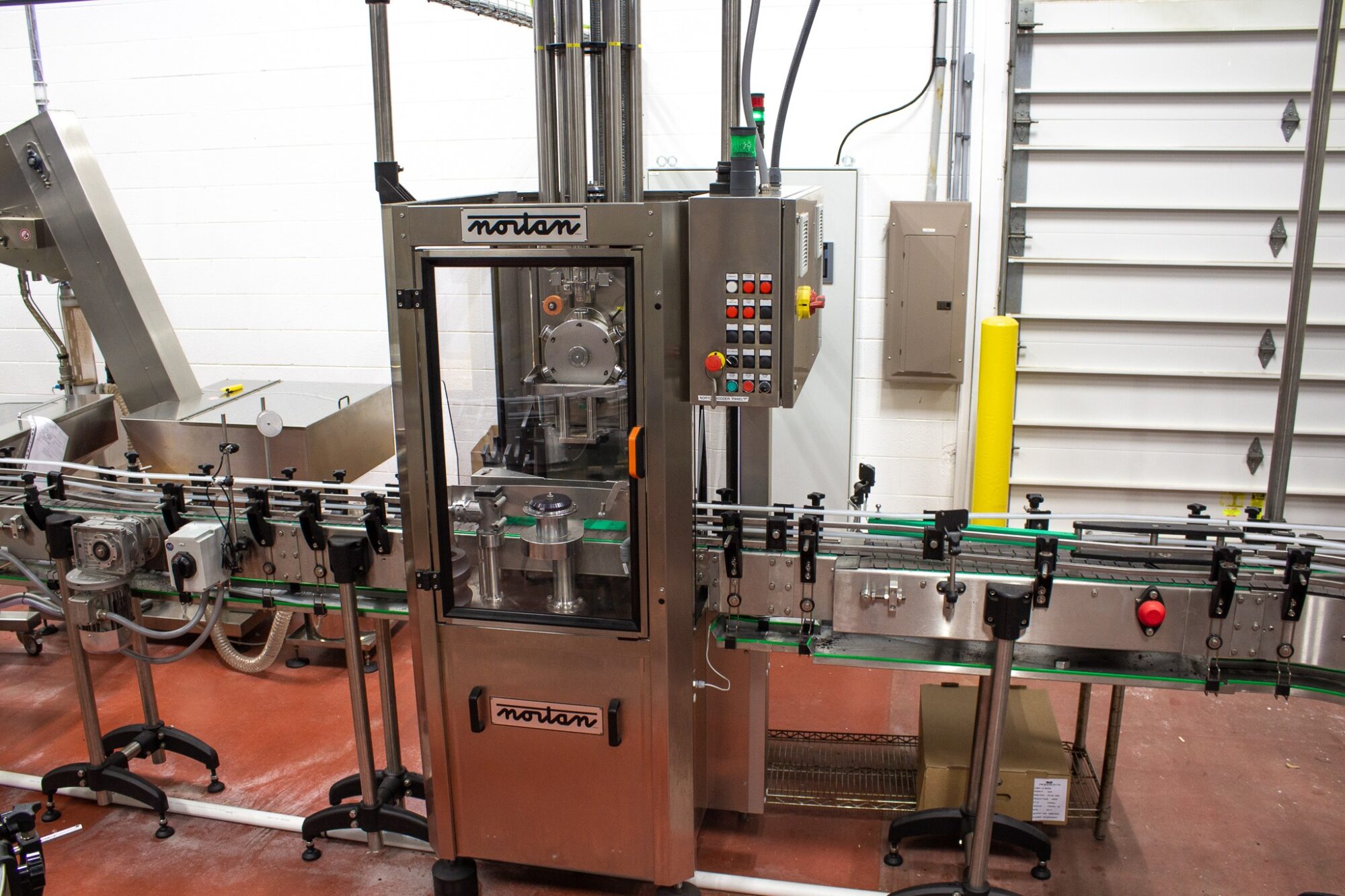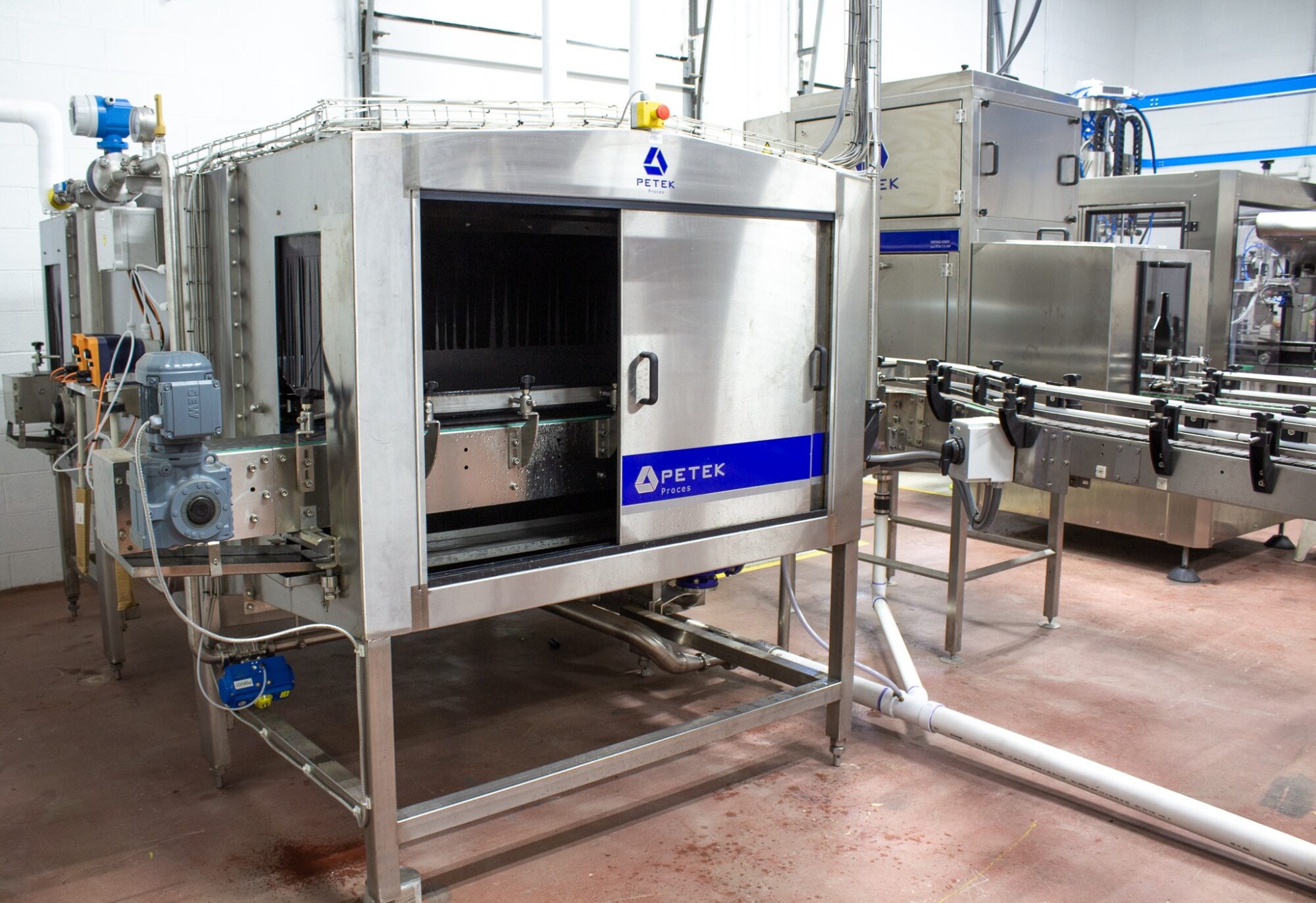 Petek Warming Tunnel:
Sparkling wine is bottled at 32 degrees. A warming tunnel warms the bottle to room temperature (55 degrees) so a label can immediately be affixed to the product versus setting the product aside for a period of time to equilibrate to room temperature.
Norton Capsule Applicator:
This four-head capsular has the capability to put a heat shrunk PVC or crimped foil capsule onto a bottle.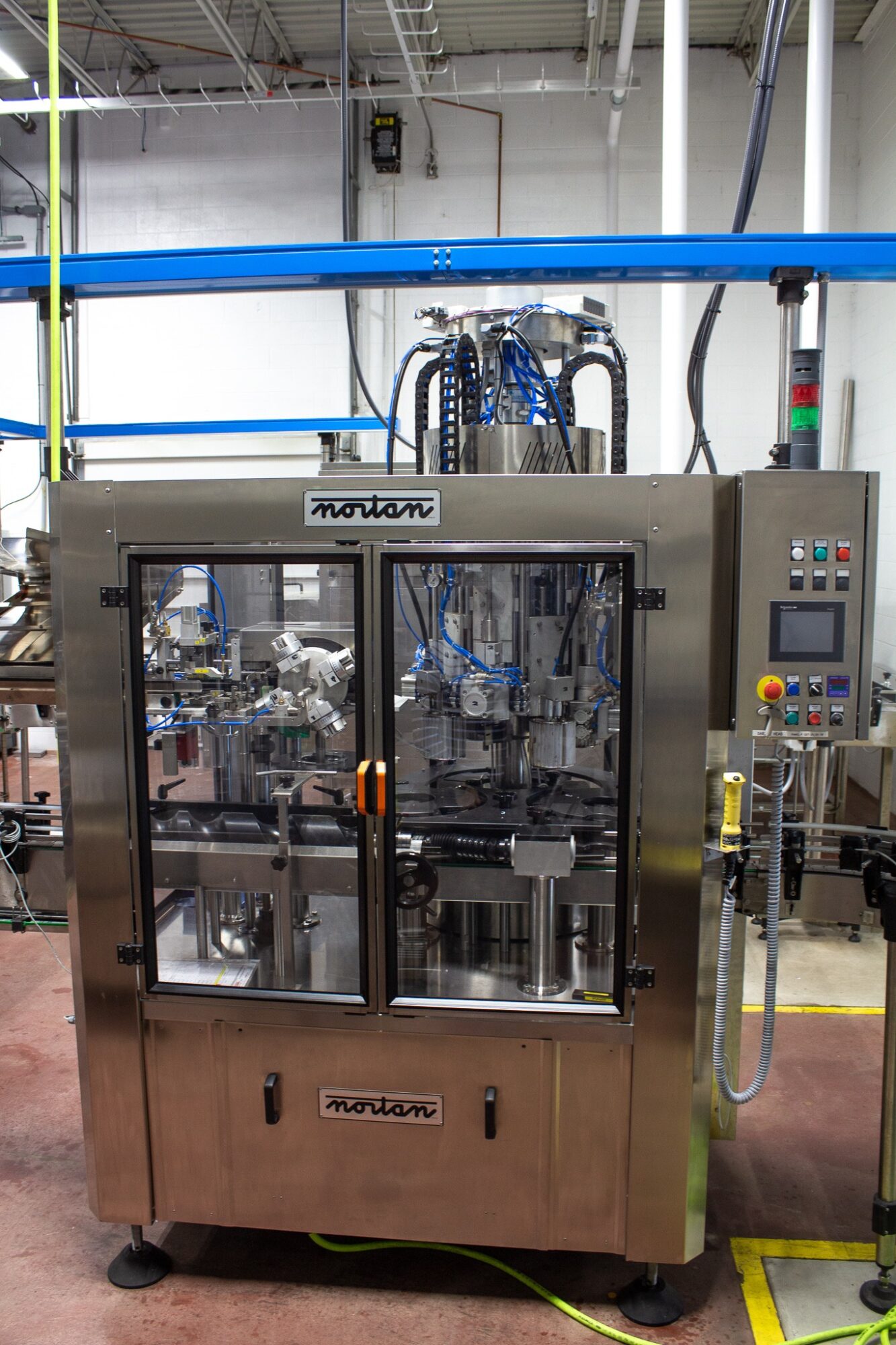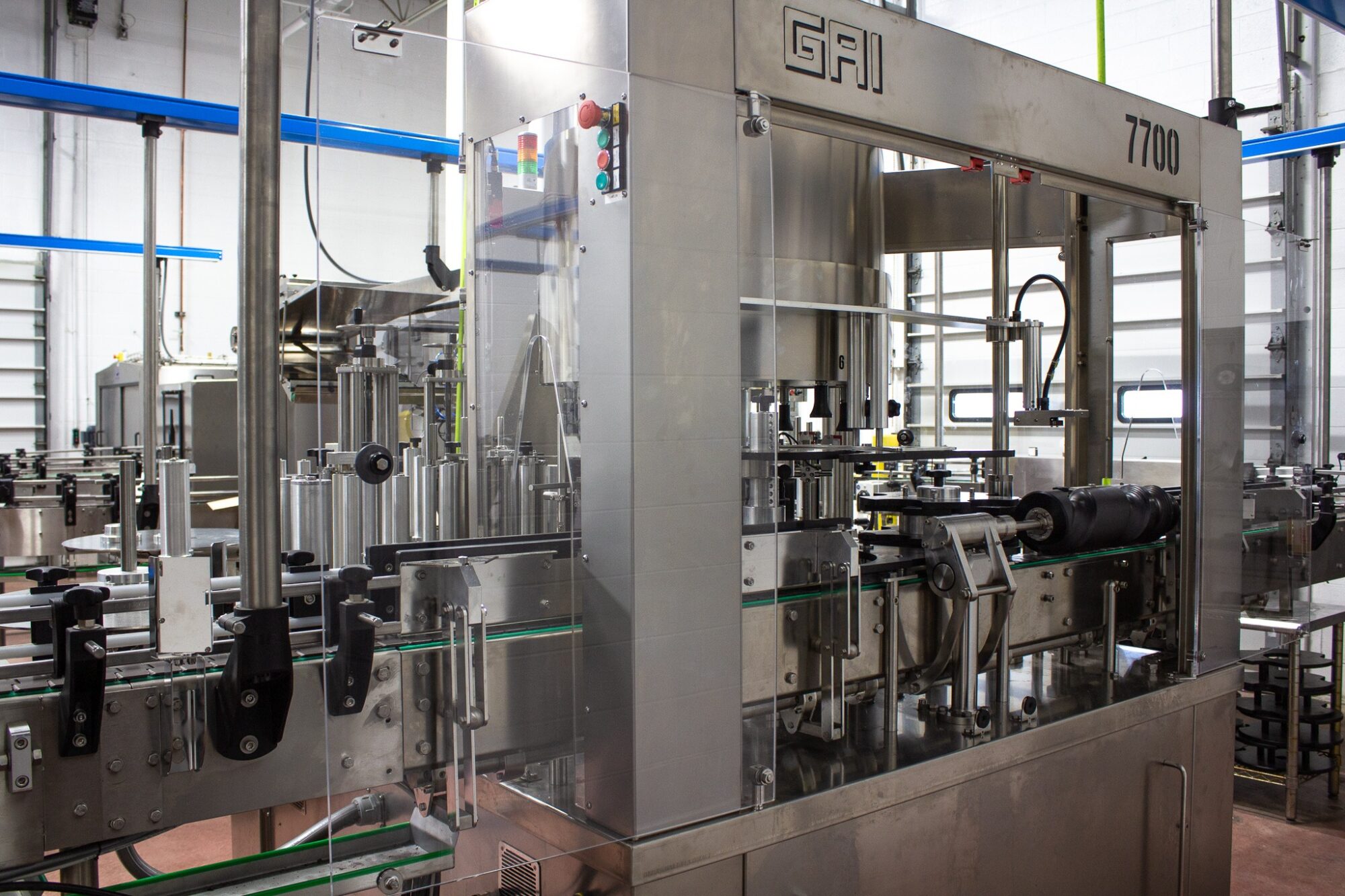 GAI Labeler:
A three station labeler has the ability to do a one-piece label; a front, a front and back and/or a neck label.
Laser Coder
For date stamping a production date on a bottle. Used for lot traceability.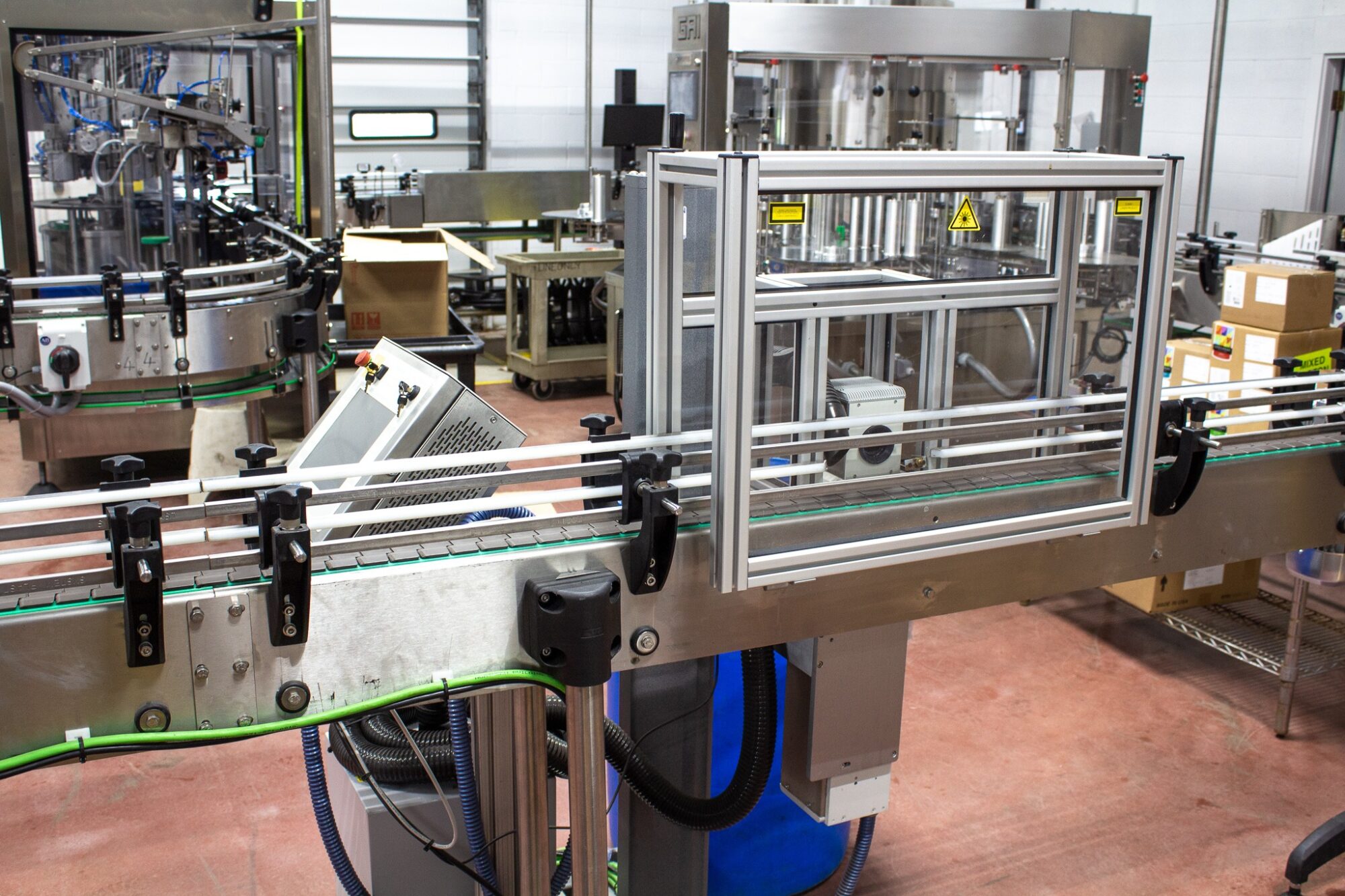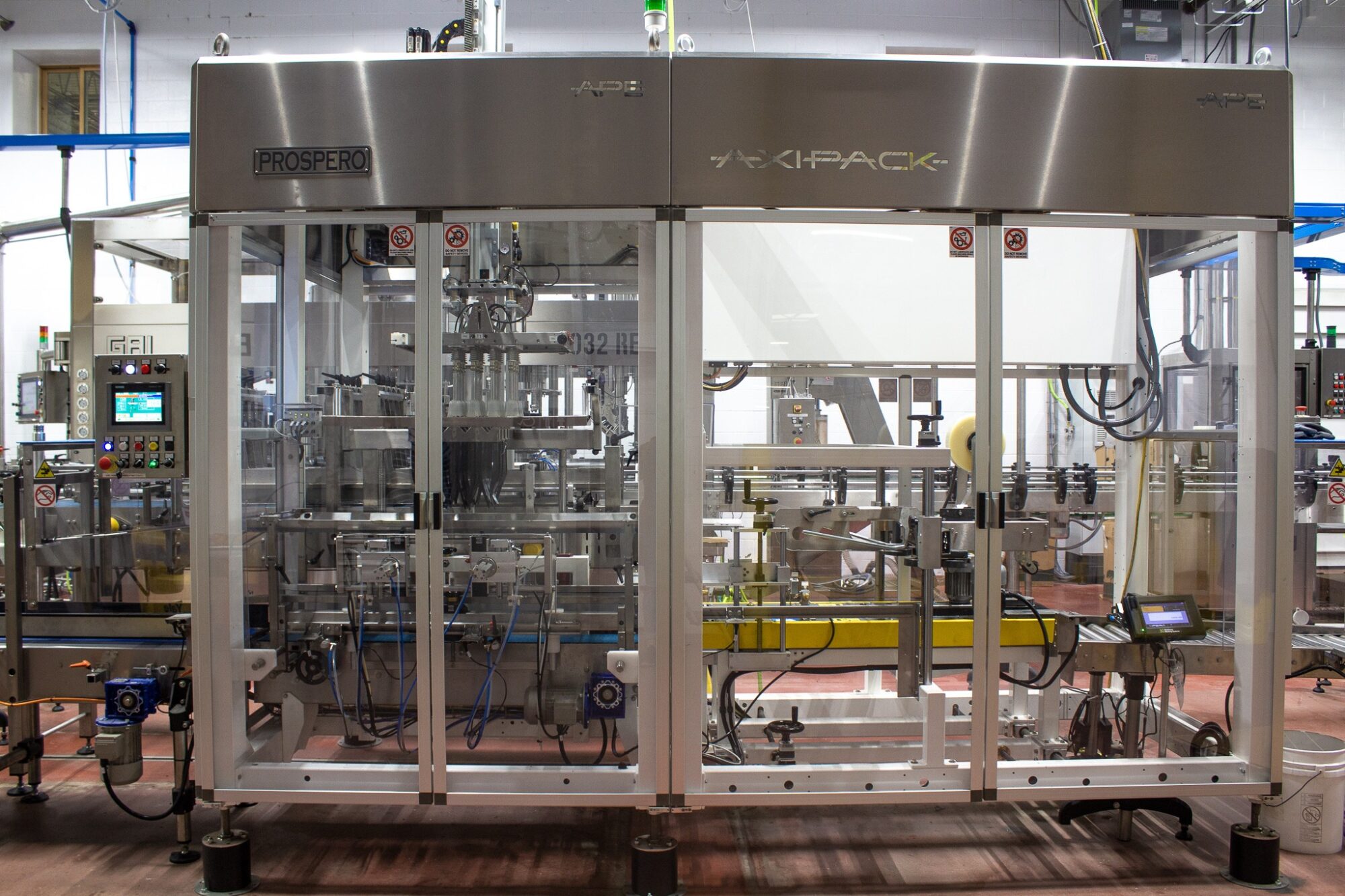 APE Case Packer:
A pick and place machine which picks up bottles and places them into a case. For 12 pack cases, a capacity of 450 cases per hour. For six pack, a capacity of 900 cases per hour.
APE Palletizer:
Elevator and conveyor system which has a configurable "tie and high" pattern for a 40" x 48" pallet.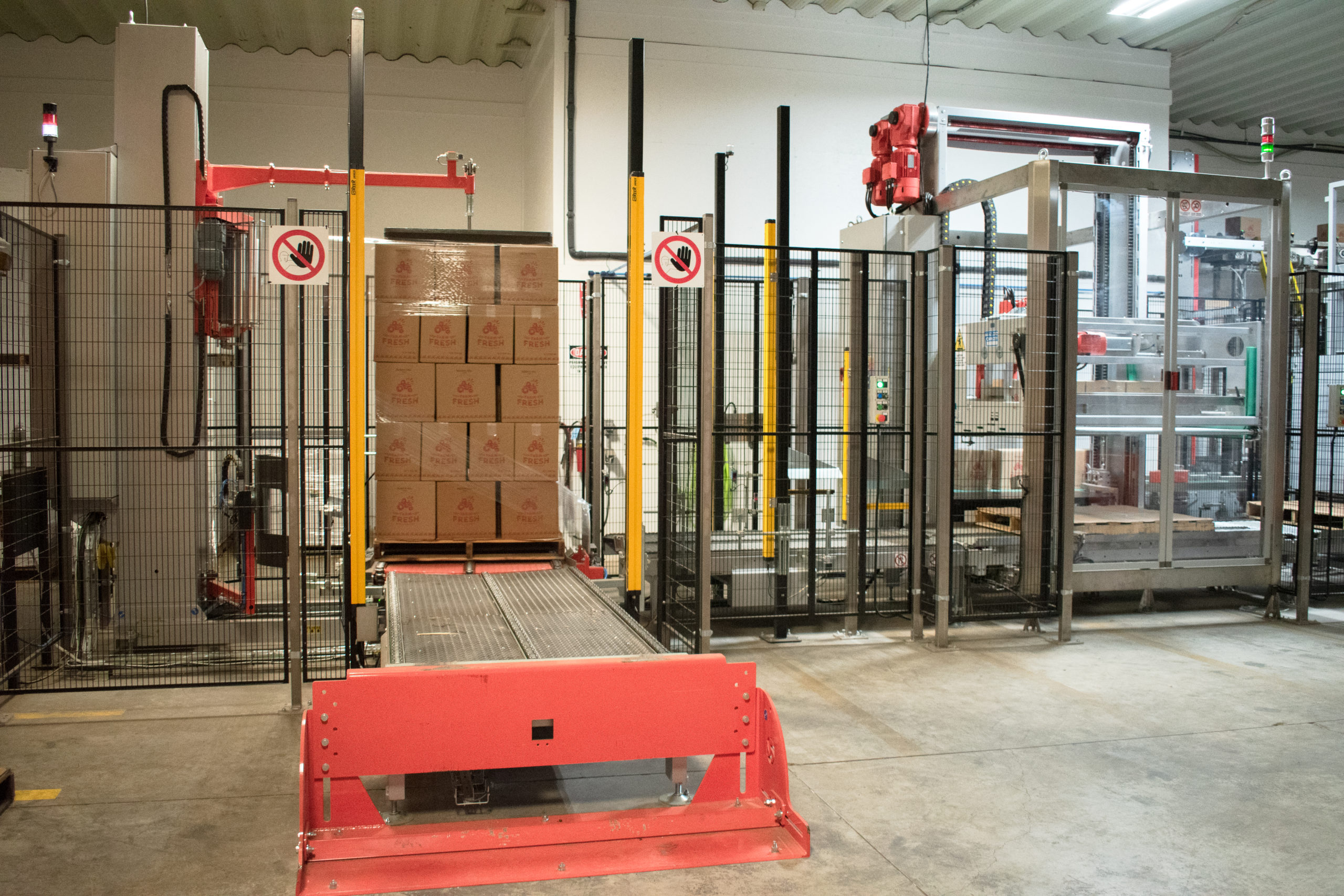 Enterprise Resource Planning System (ERP):
Capable of seamless and integrated accounts receivable, accounts payable, forecasting & planning, CRM, order management, inventory control, transportation, purchasing, & manufacturing.
Warehousing:
Shipping and receiving partnerships with scalable 2-5 deliveries/shipments per week.
Selling point:
We can source raw materials for potential customers at a more competitive price based on existing volumes. We can also work with partners to utilize existing product into the production process.
Distribution footprint in Michigan, Ohio, Indiana, Kentucky, Illinois & Wisconsin.
Ability to support custom crush, wine, juice and raw material import.
Wine Cellar:
250,000 gallon capacity at any given time.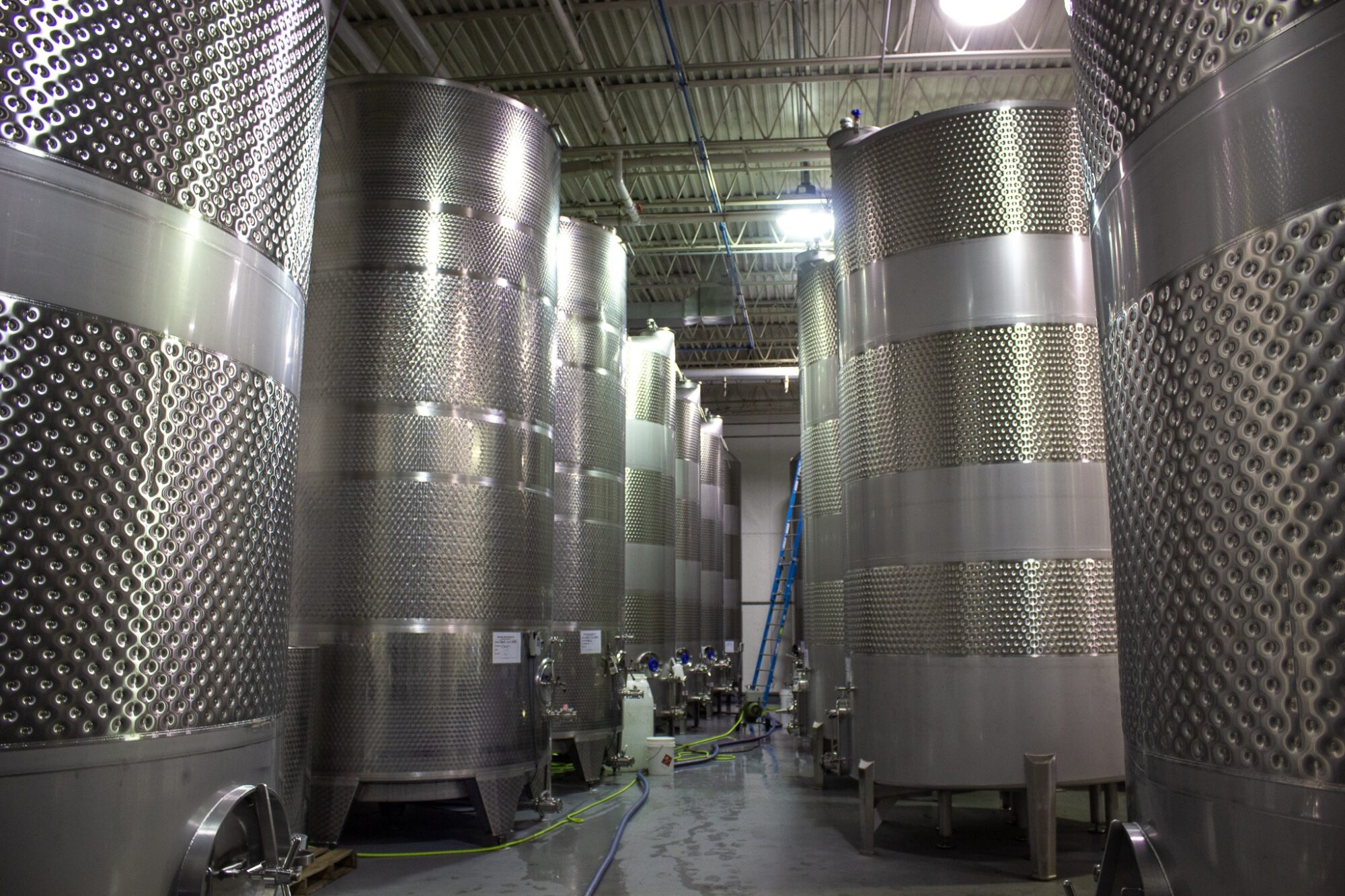 Finished Wine Storage Warehouses:
100,000 case capacity. Utilization varies.